Is Eric Trump Right About Coronavirus?
What everyone is getting wrong about "The New Normal"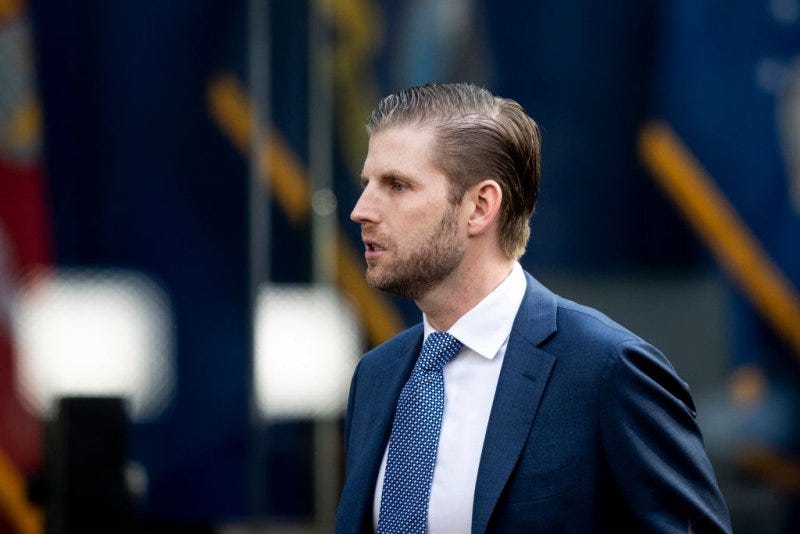 The son of President of the United States of America, Eric Trump, thinks once the US election is over in November, coronavirus will magically disappear.
Could he be right?
Will there be a vaccine by then? Will we reach herd immunity? Will the virus burn itself out? None of which are likely by November. Instead, Eric Trump claims that the so-called "blue states" are enforcing mask policies and keeping everyone home against their will in order to stir up dissent among voters. 
According to Eric, traditionally Democrat-voting states (CA, OR, WA, NY, etc.) want his father's administration to fail, so they manufacture social distancing policies to keep the beaches and restaurants closed. This will also hamstring his father's number one election strategy: Live in-person rallies.
When Trump says: Corona will be over after the Nov 3 election, what he really means is: If they vote my father out, the lefties will quit bullshitting about the coronavirus, lift restrictions and return to business as usual." In other words, coronavirus is being used to manipulate voters against the president.
This is the new normal: Politicize everything.
---
Follow me on:
---